It's not just me and my husband with a vegan wedding reception menu and towering cake:
(Created by Jane at The Forest (who also made cakes for Pamela Anderson on her recent visit to Australia).)
Comedienne/talk show host Ellen and her Aussie Arrested Development actress Portia de Rossi also had a vegan wedding:
"After exchanging rings, the couple and their guests enjoyed an all-vegan menu and vegan red velvet wedding cake." [link]
The all-vegan meal was created by personal chef David Silberkleit, and Sweet Lady Jane created a vegan red velvet cake.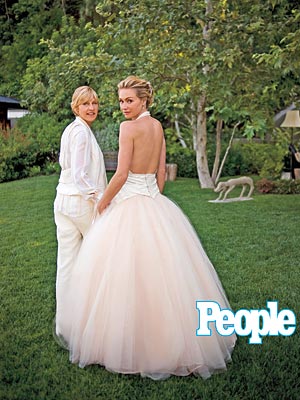 FIRST LOOK: Ellen & Portia's Wedding Album
Nifty!